Victanis Advisory Services has been James Fisher plc's acting corporate advisor throughout the preparation and successful disposal process of James Fisher Testing Services (JFTS), a specialist provider of material testing services to the construction and infrastructure markets in UK and Ireland. JFTS has been acquired by Phenna Group.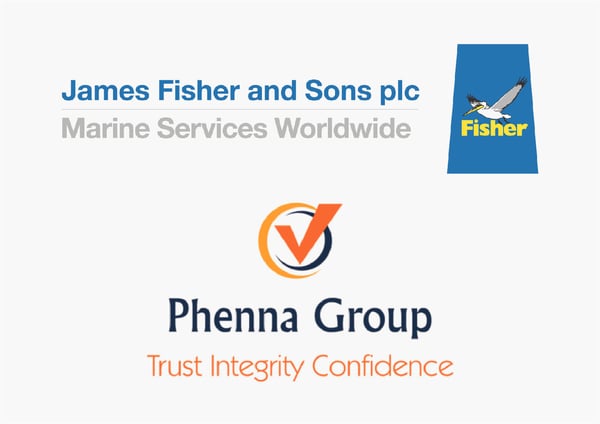 James Fisher Testing Services operates a number of materials testing laboratories based in Warrington, Harlow and Portlaise, Ireland, in addition to maintaining a team of field-based technicians and engineers delivering site-specific services to the construction industry. Traditional materials testing operates alongside more specialist areas of expertise in structures, pavements and foundations. James Fisher is seeking to re-focus its businesses on a number of key sectors, and the sale of JFTS is consistent with James Fisher's strategy of delivering sustainable, profitable growth through market leading niche businesses in the marine, energy and defence markets.
Headquartered in Nottingham, UK, Phenna Group's aim is to invest in and partner with selected niche, independent Testing, Inspection, Certification and Compliance (TICC) companies that serve a variety of sectors, to deliver first-class assurance services.
Victanis, one of the few specialist advisory firms in the area of TIC (Testing, Inspection, and Certification) in Europe helped prepare JFTS for sale and, using an established network of sector contacts within the materials testing and geotechnical industry, introduced JFTS to a number of interested parties. Once Phenna had successfully secured exclusivity, Victanis managed the entire sales process, advising James Fisher management and bringing the sales process to a satisfactory conclusion.
Robin Stopford, Head of Corporate Development at James Fisher plc, comments:
"Victanis' in-depth knowledge of the testing market and support in articulating the value proposition were both instrumental to finding the right buyer for JFTS, and we are very pleased that we have found the right home for it in Phenna Group."
Managing director of Phenna Group, Paul Barry says:
"This is an exciting further development for Phenna Group and I am very pleased to be adding an excellent business to our Infrastructure Division. The business, its employees and customers complement our Group perfectly. Victanis was aware from inception of the potential strategic benefit and the clear complementarity that JFTS would bring to our activities in this segment. Their energy, diligence and knowledge were critical to help deliver this successful transaction process."
For more information, please contact:
Marc de Thomasson - Email: marc.dethomasson@victanis.com
www.victanis.com