Victanis, a European consulting firm, has provided comprehensive support to SOCOTEC UK, a leading provider of risk management and compliance services, during its acquisition of 4see limited, a specialist provider of health, safety and environmental consultancy solutions.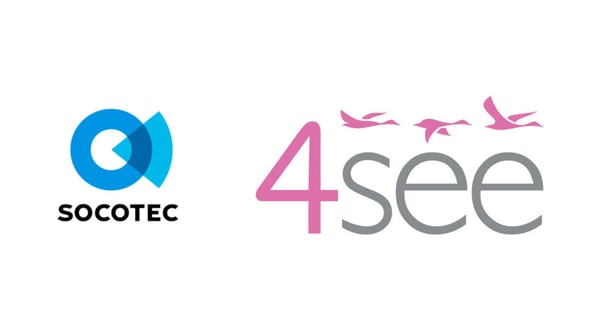 Based in Towcester, Northamptonshire, 4see limited was set up in the UK in 2004 and operates in UK and in the Middle-East through its subsidiary based in Abu Dhabi. Focusing on the real-estate and property sector, 4see has built a comprehensive portfolio of risk management, advisory and training services across specialist areas within health & safety, including fire safety, roof safety, legionella control, CDM regulations, energy performance and asbestos management.
To read : Victanis advises the Socotec Group on the successful acquisition of Butler & Young Group
The acquisition of 4see and its highly complementary services enables SOCOTEC to strengthen its proposition to the built environment market in the UK and supports SOCOTEC's ambition to become the European TIC leader in Construction and Infrastructure sectors.
Victanis, one of the few specialist advisory firms in the area of TIC (Testing, Inspection, Certification) in Europe is supporting SOCOTEC with their growth strategy and corporate development in the UK. Following its initial approach of 4see, Victanis worked with SOCOTEC UK across the entire transaction process to completion.
SOCOTEC UK managing director, Environment & Safety, Norman Sleeth commented:
"I have known Marc for ten years and Victanis have developed a rather unique position, as a result of market awareness, experience and skill set, to support SOCOTEC with the execution of its M&A strategy in the UK and the delivery of substantial growth to the Environment and Safety division more specifically."

Managing director of 4see limited, Mike Walker said:
'Having grown 4see over the last fourteen years, I am delighted to have found a home for the business that has such clear trading synergies and the ambition to take it forward to the next level. Victanis' support was critical to reduce disruption to our business and help deliver a smooth and swift transaction process.'
For more information, please contact: Marc de Thomasson
Email: marc.dethomassonATvictanis.com
www.victanis.com