Victanis, a European strategy advisory firm, has provided comprehensive support to the SOCOTEC Group, a major player in risk management and certification, during its acquisition of AJA Registrars, a specialist in management system certification with revenue of €6 million.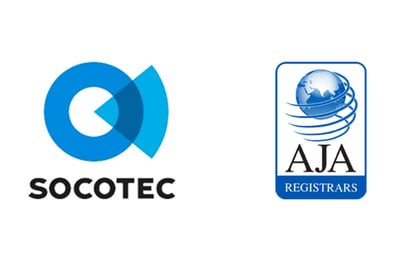 AJA Registrars was set up in 1995 in the UK and today operates 5 subsidiaries in Thailand, Singapore, the Philippines, Hong Kong and the US. AJA Registrars hold internationally recognized accreditations including UKAS, ANAB and JAS-ANZ (Australia and New Zealand) as well as national specific accreditations in Singapore, Thailand and the Philippines.
The acquisition of AJA Registrars is a significant step for SOCOTEC Certification International, enabling it to substantially strengthen its position in South East Asia and the UK, key strategic markets for SOCOTEC's certification business, and to establish a presence for the first time in the US.
Victanis provided advisory support across all activities required during the deal process, from the initial approach and introduction all the way through to the final negotiations prior to completion. Victanis' deep understanding of the global certification market combined with considerable experience in managing and facilitating a smooth acquisition process was critical in a transaction that involved a relatively complex business in terms of multiple geographies and markets.
SOCOTEC executive vice-president International, Infrastructure, M&A Jean-Marc Fort commented:
"Victanis are uniquely placed, as a result of market awareness, experience and skill set, to support SOCOTEC with the execution of its M&A strategy in the UK. They delivered great corporate development advice on the transaction, identifying potential issues ahead of time and ensuring excellent communication through to completion."

AJA Registrars founder and director Tim Dixon added:
"Marc and Chris were a big help in identifying and communicating solutions acceptable to all when faced with potential problems. As a conduit of communication between buyer and seller they played an invaluable role in securing a positive outcome for AJA Registrars, as well as for SOCOTEC."

For more information, please contact: Marc de Thomasson
Email: marc.dethomasson@victanis.com
www.victanis.com