Victanis has provided comprehensive support to SOCOTEC UK, a leading provider of risk management and compliance services, during its acquisition of Butler & Young Group, a specialist provider of building control and fire consultancy services in UK and Ireland.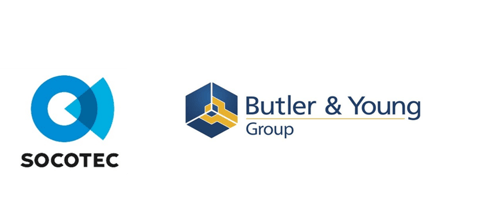 Operating from 15 offices throughout the UK and employing 175 people, Butler & Young Group was established in 1997. The group is the umbrella company for Butler & Young Approved Inspectors (one of the largest approved inspectors in England and Wales), Trenton Fire (one of the largest independent fire safety consultancies in the UK) and Butler & Young Consultants (a leading specialist in built environment consultancy).
The acquisition of Butler & Young Group and its highly complementary technical expertise enables Socotec to strengthen its portfolio of services available to the construction market in the UK and to build on Socotec's long heritage in the building control industry, with its roots as France's first building inspection body set up in 1929.
Victanis, one of the few specialist advisory firms in the area of TIC (Testing, Inspection, and Certification) in Europe is supporting SOCOTEC with their growth strategy and corporate development in the UK. Following a comprehensive review of the building control and fire safety markets in the UK, Victanis worked with SOCOTEC UK across the entire transaction process to completion.
SOCOTEC UK CEO, Ian Sparks comments:
"Victanis is a key partner of Socotec in Europe. They have built a unique expertise in our services and have been instrumental with the development of our M&A strategy and the delivery of substantial growth to our UK business. The acquisition of Butler & Young Group is the third transaction supported by Victanis in less than a year."
Managing director of Butler & Young Group, Paul Wilkins says:
"This is an exciting new chapter in the story of the Butler & Young Group, one that feels logical with Socotec being the obvious home for the business. Victanis was convinced from inception about the strategic fit and the clear trading synergies and their support was critical to help deliver a timely and successful transaction process"
For more information, please contact:
Marc de Thomasson - Email: marc.dethomasson@victanis.com
VICTANIS
"Victanis is a pan-European commercial advisory firm based in London, Munich, Paris and Brussels who support corporate clients with their growth strategy and international development. Victanis advises and accompanies international companies in their market entry strategy, business development and corporate development projects in Germany, France, Benelux and the United Kingdom. Victanis' team of senior consultants has developed in-depth country knowledge as well as expertise of key industry sectors such as Business Services, Financial Services, Aerospace Defence & Security, Automotive and Renewable Energies."
SOCOTEC
"The SOCOTEC group, headed by Hervé Montjotin, has built its reputation over 65 years as a trusted partner assisting companies in the areas of quality, health and safety, environment. With 200,000 clients globally and consolidated revenues of €700 million, it operates in 25 countries with 7,800 employees. Through its Testing, Inspection and Certification services, SOCOTEC helps companies to optimise their performance and to manage risks in their project lifecycle."


To read : Victanis advises the Socotec Group on the successful acquisition of 4see limited