Victanis has supported UTAC CERAM, backed by Eurazeo PME, in its agreed merger of activities with Millbrook, formerly a part of Spectris Plc, due to be concluded in Q1 2021. Millbrook is a reputed and highly experienced provider of testing and validation services to the automotive industry with a wide variety of facilities for vehicle and powertrain development including its world-renowned proving ground.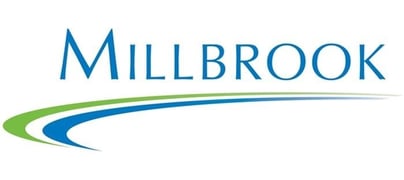 Millbrook has long been associated with vehicle testing through its track and proving ground. However, the business now encompasses a much wider range of test facilities and is able to deliver testing for powertrain, battery packs and modules, connected mobility, durability and off-road applications. It has further engineering capability that makes it a highly valued partner for the MoD and security organisations as well as unique capabilities for testing and validation for heavy vehicles such as busses, tractors, excavators and for the traditional London 'Black Cabs'. More recently, Millbrook has added Test World (a winter tyre testing facility in Finland) and MRE (a battery and EV powertrain testing organisation in the US) to enrich its capabilities and customer base.
UTAC CERAM is a highly advanced and capable automotive testing, validation and homologation company founded initially in 1945 and based in France and, together, UTAC CERAM and Millbrook have reached an agreement to merge their operations to create a market-leading group in vehicle testing, homologation and emerging technologies for autonomous, connected and electric vehicles. This transaction is subject to the normal regulatory clearances.
Victanis' Approach:
UTAC CERAM and Eurazeo, over the course of 6 months, asked Victanis to deliver a full due diligence of Millbrook's business, positioning and future prospects as well as contribute to the identification and quantification of the synergies available as a result of putting the two businesses together at the heart of the European automotive industry. This included:
Macro assessment of the UK automotive industry, its future technology development and testing requirements including in electric/hybrid powertrain, ADAS development, connected mobility and new ways of testing and validation such as simulation-led engineering using driver, vehicle and hardware-in-the-loop simulation processes.
A comprehensive understanding of the technological development trajectory of the automotive industry and an analysis of what capabilities will be needed to meet future testing requirements within electric powertrain, connected mobility, ADAS and autonomous vehicle development.
Detailed analysis of Millbrook's position within the European and UK automotive testing competitive landscape.
Extensive customer referencing that assessed the performance and prospects of each of the business' key customers, their changing approach to testing and development as well as understanding their own in-house testing capacities.
Detailed assessment of Millbrook's business plan, undertaken during a year which saw unprecedented disruption and uncertainty in 2020 due to COVID 19.
Identification and rigorous validation of potential future opportunities for synergies between UTAC CERAM and Millbrook.
Laurent Benoit, President of UTAC CERAM, comments:
"Victanis has been valuable in giving us clear and actionable analysis that is highly detailed and comes from a deep understanding of the demands of the market as well as the individual portfolios of Millbrook and UTAC CERAM. Their knowledge and advice have not only contributed to a successful merger but have enabled UTAC CERAM and Millbrook to begin to build a clear and exciting plan for the combined testing and validation business that is focussed on meeting the testing requirements of the automotive industry during this time of rapid technological development."
About UTAC CERAM:
UTAC CERAM is a private and independent group that has earned its place as a preferred partner of major players in the automotive and mobility industry. It conducts vehicle development test and validation services, provides regulation & homologation support as well as training, consulting, audit and certification, technical inspection, standardization and events. UTAC CERAM operates the only official Euro NCAP test centre in France.
The group has forged a unique position in Europe through its ISO 17025 accredited test labs. 580 employees work across the group's various sites, including two test centres in Linas-Montlhéry and Mortefontaine (near Paris, France) and around the world through its subsidiaries in the United Kingdom, Germany, North America, Russia, China and Japan. In 2019, the group recorded turnover of €83 million, reinvesting 11% of this figure each year. For more information, visit www.utacceram.com
About Millbrook:
Millbrook provides vehicle test and validation services and systems to customers in the automotive, transport, tyre, petrochemical and defence industries. It is independent and impartial in everything it does. It has a range of test facilities for full vehicles, tyres and components located in the UK, the USA and Northern Finland.
Originally comprising of the world-famous Millbrook Proving Ground in the UK, Millbrook has been expanding internationally since 2015. It now employs c700 people across its various locations, supporting cutting-edge vehicle development and certification programmes. In 2019, the group recorded turnover of GBP 82.6 million
Reference:
Victanis Advisory Services Ltd. www.victanis.com
UTAC CERAM www.utacceram.com
Millbrook Group www.millbrook.co.uk